---
---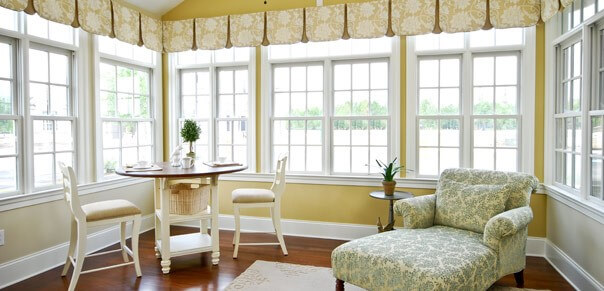 Many homeowners don't consider replacing windows until there are obvious signs that indicate window failure. Some of those signs are rotting sills and frames, or condensation and fogged glass. For owners of homes that have wood windows, the maintenance can become a burden and multiple issues arise.
But there are other reasons to consider replacing your windows in addition to the issues that are visibly apparent. Doing your research on different window options is vital for ensuring that your new windows will be the proper fit for your home. Benefits of new windows include:
Easy Maintenance: Homeowners will benefit from the advancements that have been made in technology, manufacturing, and window design. Today's windows are well constructed, easy to clean and durable.
UV Protection: Modern windows with UV protection guard can help prevent your furniture, flooring, and art work form looking old fast. It will also protect your skin and eyes from harmful UVA rays.
Noise Reduction: For those who live in an area of high traffic this is a great advantage. High quality, properly fitting windows reduce outside noise and restore your sense of privacy.
Aesthetics: Windows are a key factor in your home's visual appearance, both inside and from the curb. Updating windows can drastically change the appearance of your home and be a striking feature.
Light: Natural light makes any environment more pleasant. Modern windows have smaller frames and larger glass surface, allowing more light into your home.   
---